If you are searching for the differences between independent and assisted living, this article will outline features, costs, and benefits associated with both senior housing options.
Assisted Living Vs Independent Living
Assisted living facilities are settings where seniors live independently for the most part, but are provided with assistance when needed. Assistance, of course, will vary based on the individual's specific needs, such as mobility issues, transportation needs and medication. If living at home has become a bit too hard or dangerous, then it may be time to think about assisted living. Some facilities will be in a residential-style neighborhood or in a large complex.
Assisted Living Features:
Medication monitoring
24-hour care
Three meals per day
Personal care
Social activities
Housekeeping/laundry
Simply put, independent living is a housing arrangement for those aged 55 and up. The housing types will vary from free-standing homes, apartment living and retirement communities. These communities are designed to let seniors get around as easily as possible. Landscaping and maintenance is usually performed by staff. Just like assisted living communities, independent living communities will offer residents various services and activity options. Communities generally feature pools, fitness center, dining and common areas.
Independent Living Features:
1-3 meals per day
Housekeeping/laundry
Common areas
Scheduled activities
Transportation
How Much Does Assisted Living Cost?
Many costs are associated with assisted living communities. Assisted living is also more costly than any independent living options due to how much care is provided. Which costs can you plan and budget for when choosing an assisted living facility, though? Generally, these facilities in Arizona require move-in fees, which will serve as a prorated monthly fee. You can expect to pay between $1,000-$5,000, according to WhereYouLiveMatters.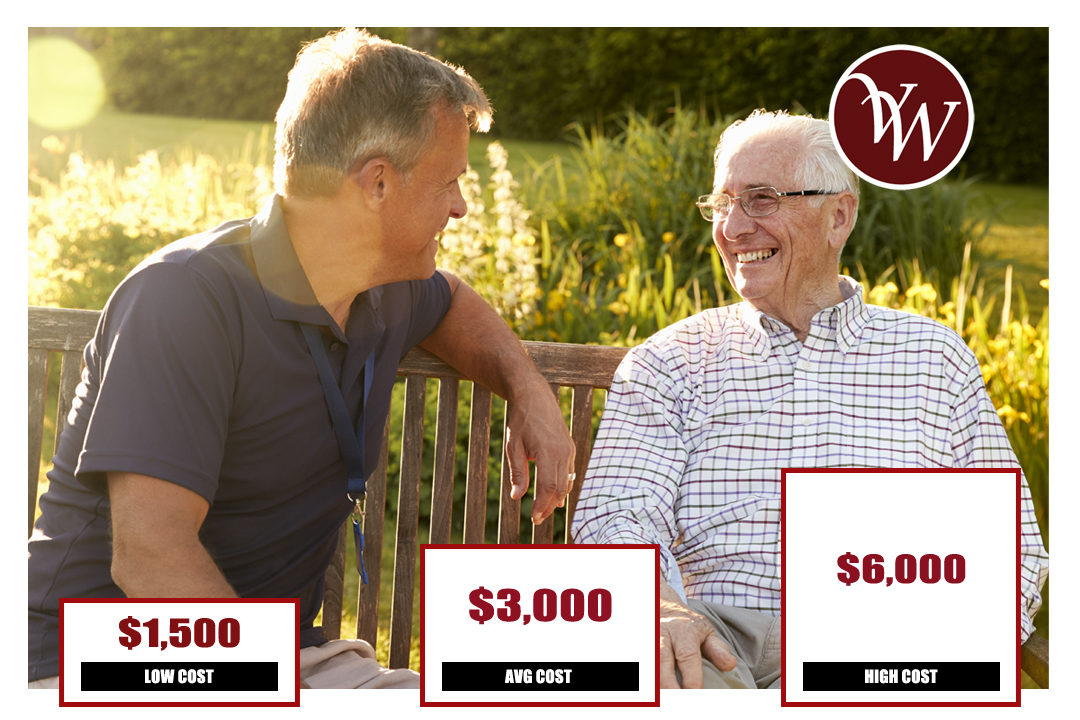 How Much Does Independent Living Cost?
On average, independent living for seniors will cost $3,750 per month, with prices typically ranging from $1,500-$6,000. Costs will very much depend on quality of facility and location, according to WhereYouLiveMatters.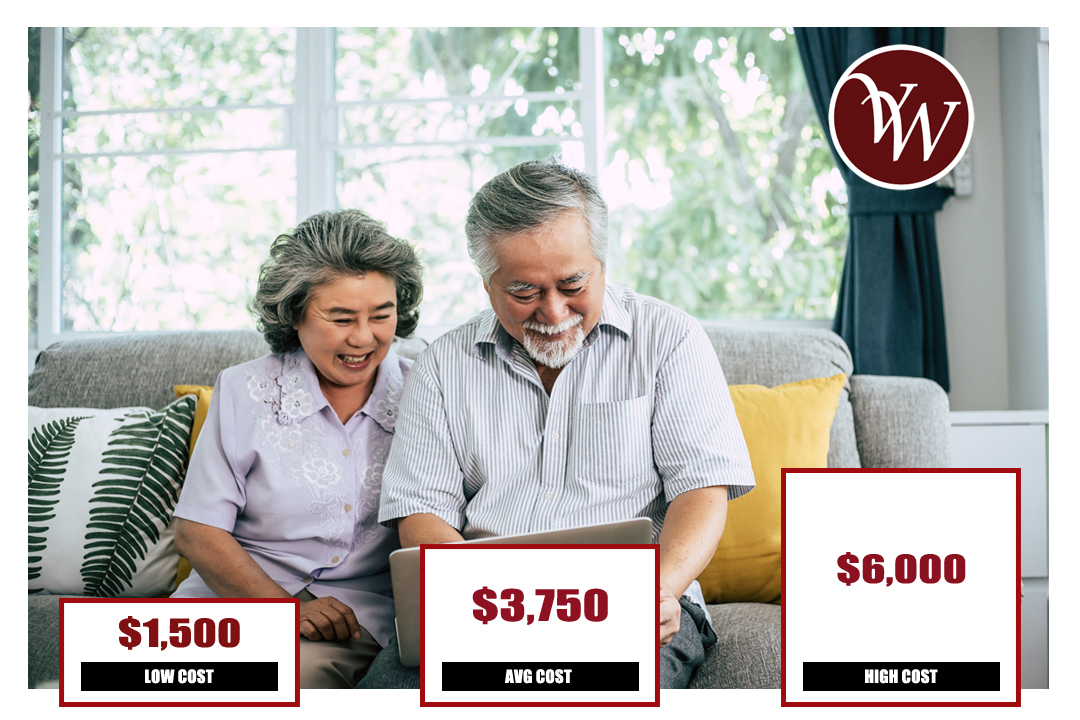 Benefits Of Independent Living
Here are a few of the many benefits of an independent living community:
Maintenance-Free Living
One of the greatest upsides of independent living is freedom from the day to day tasks associated with homeownership. Your loved one will no longer be responsible for taking care of the yard or repairing a running toilet. Maintenance and housekeeping employees are available to take on these and other tasks so they can focus on other aspects of their life.
All-Inclusive Rent
Days of numerous bills are long gone. In an independent living community, every bill – think utilities, rent, and even the cable bill — are combined into one, easy, monthly payment. The general cost of moving into an independent living community can additionally be financially beneficial. If your loved one is downsizing from their present home, independent living can help decrease their monthly spending and allow them to use their money in other ways.
Social Interactions
Getting older comes with uncommon challenges – One of them is making new friends. But living in an independent community means they're surrounded by others in similar stages of life. And without additional responsibilities like home upkeep or grocery shopping to be concerned about — plus a team of employees who are committed to planning daily activities — making it easy to connect with like-minded people and take in the benefits of continual social interactions.
Benefits Of Assisted Living
Here are a few benefits of assisted living communities:
Safety And Protection
You no longer have to be concerned for your loved one's safety. Whether you had previous concerns about falls, taking improper medication or not eating a healthy diet, you can rest assured knowing your loved one is being cared for constantly. Assisted living facilities make it their goal to ensure your loved one's safety.
Day-To-Day Assistance
It is important for seniors to have their independence, but still receive the assistance they need in daily activities. These communities will provide residents with tasks, such as dressing, preparing and eating meals, and laundry duties.
Increased Activity
Staying active can be a very difficult task for seniors who still live at home. Your loved ones will be offered an assortment of indoor and outdoor activities. From arts and crafts to dinner parties, communities will make sure your loved one stays active and healthy.
Vista Winds Is An Upscale Retirement Community Located In Peoria, Arizona
If you are doing research about retirement communities in Peoria, Arizona, Vista Winds Retirement Home should definitely be on your list. Vista Winds offers retirement living at its finest. We have a rich calendar of activities, meals prepared by a Chef and caregivers on staff 24 hours a day for your health and safety. We offer award winning independent living, assisted living and memory care services. Come tour our community to see how we are a step above the rest and how easy it is to Make Yourself at Home! Vista Winds is surrounded by amazing views and our resort style property will be sure to impress!
More Articles About Retirement